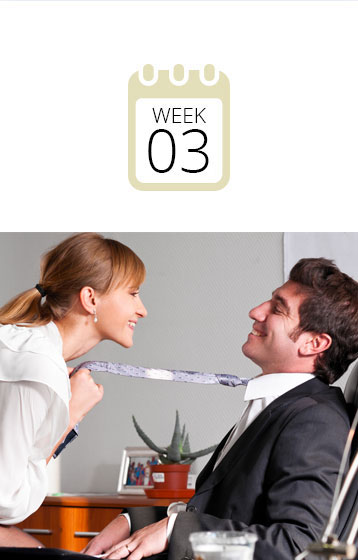 Did you ever have a girl that you could sense was attracted to you, but by the end of the conversation it seemed to dwindle away?
You were able to flip the switch on, but at some point, the lights went back out, and you wound up losing her interest?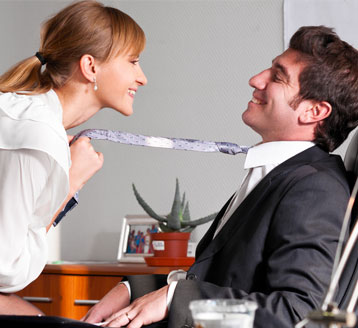 This is because most guys mistakenly think that getting her attracted is the end goal.
Its not.
Attraction is a means to get her WORKING to win you over.
Are you familiar with "Effort Justification"?
Effort justification is people's tendency to attribute a greater value to an outcome they had to put effort into acquiring or achieving.
This is why a girl can feel a spark of attraction for you, but it can quickly die out before you ever even kiss her.
Because you never made her work. It was too EASY.
Here's the secret
The minute you sense she's attracted (you can use one of our "attraction tests" to be certain) its time to flip the switch and get her proving herself to you.
This is what turns attraction into burning desire.
The more she senses she's proving herself to you, the more committed she becomes to 'getting you.'
So the next portion of your stack is dedicated to the subtle and powerful technique of Qualification.
On the surface level, qualifying a woman allows her to feel that you like her for deeper reasons (other than her looks).
Which makes her feel validated and strongly connected to you. (Which is a bonus)
However, the effect of qualifying goes far deeper than this.
Qualifying a girl properly is a very powerful "signaling mechanism: that you are a high value sexual selector.
And its this skill, that allows typically unattractive guys date women physically way out of their league.
Qualifying a girl, when done correctly, challenges her to meet your standards, thus flipping the frame and making you the selector.
I can't tell you how many a situation I have been in when a woman has been falling all over herself to qualify to me.
It's a beautiful feeling.
And we'll walk you step-by-step, example-by-example, word-for-word exactly how to subtly get a girl working to impress you, win you over, and convince you she's girlfriend material.
Then you'll discover how to seamlessly weave this into your Triad Stack.